Bragg to transfer from Kansas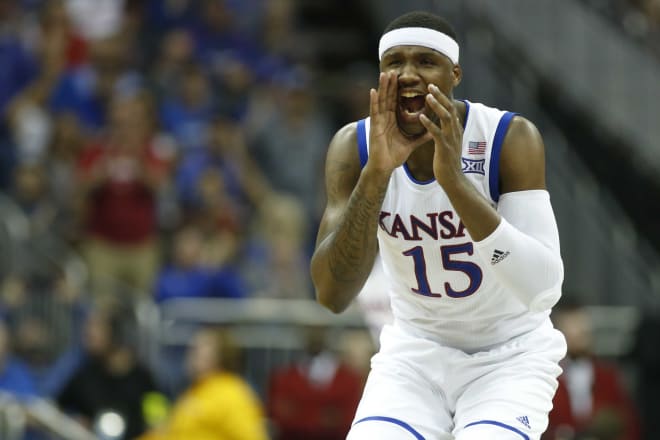 LAWRENCE – Kansas sophomore forward Carlton Bragg Jr. will transfer from KU, Jayhawks head coach Bill Self said Thursday.

"We appreciate Carlton's efforts the last two years at Kansas," Self said. "We certainly respect his decision to pursue other opportunities. We wish him nothing but the very best and hope he is able to reach his dreams and goals."
"I really enjoyed my time here at Kansas," Bragg said. "Kansas has the best fans and I do love the program. This past year didn't go as well as I thought it would and it's in my best interest to get a fresh start. I want to thank my teammates, coaches and the fans for all their support these past two years. I will always cheer for the Jayhawks."
Bragg averaged 5.4 points and 4.1 rebounds in for Kansas in 2016-17. The 6-foot-10, 240-pound Cleveland native started the first five games of the season and had five games of 10 or more points his sophomore campaign. He scored a career-high 15 points twice against Siena (Nov. 18) and against TCU (Feb. 22). He posted his lone double-double of his career with 11 rebounds in the Siena contest.
As a freshman in 2015-16, Bragg averaged 3.8 points and 2.5 rebounds for KU. He had two games of 10-plus points and six contests with five more rebounds his rookie year.