Burks has stayed loyal to KU, will take his official visit in December
Zach Burks wasn't able to help Coffeyville early on in the season after suffering an injury in camp. But once the defensive lineman got healthy he has been a big help to the Red Ravens.
"In fall camp I had an ankle injury and I was out for three or four weeks," Burks said. "After that I've had a real impact on the team here."
Since his return Burks has recorded 47 tackles from his defensive line position and eight tackles for a loss. This season he wanted to take on more of a leadership role.
"I have developed into a leader and trying to lead the team the right way," he said. "One thing I've worked on is the mental part of it and studying the game more. I have been in the film room a lot longer."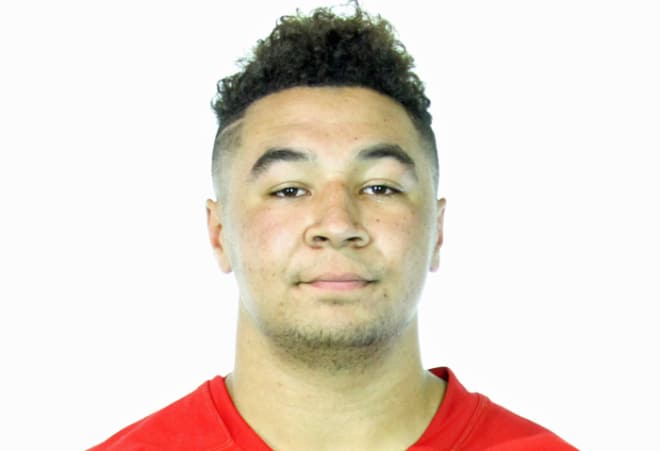 At 6-foot-3, 285 pounds Burks can do a lot of different things along the offensive line. When he left Olathe North he weighed around 255 pounds.
"I'm a hybrid defensive lineman," Burks said. "I can play almost every position on the line. I like playing the three (technique) the most. When I got here my coaches told me they could see me playing inside if I put on some weight. I developed from there."
The Kansas coaching staff offered Burks early and he gave the Jayhawks a verbal commitment. During the season Texas Tech and Colorado have reached out to him, but he has stayed loyal to Kansas.
He will take his visit to Lawrence on Dec. 8, which is shaping up to be a big weekend for David Beaty and his staff.
"I am excited about my visit coming up," he said. "The coaches text me and stay touch with me all the time and ask me how my season is going."
Burks has followed the Jayhawks this season and only winning one game hasn't changed his mind about the decision he made.
"I'm all in with all of the guys," he said. "I think we will be able to turn the program around once we get in there and get the ball rolling."
Before the official visit to KU, Burks and his teammates have a big game left on their schedule this weekend.
"We have one more game this week and and it is a big one," he said. "We play Independence who is our county rival. If we can beat them, it is a two-way tie for first place and a three-way tie for second for our conference championship."