Jayhawks land Tevailance Hunt after spring game visit
The Jayhawks capped off a successful day of recruiting visits for the spring game with a commitment from one of their remaining, early targets in Tevailance Hunt.
Hunt plays at Texarkana High and is a teammate of current KU signee Quan Hampton. Hunt made the trip to Lawrence with Hampton's family and committed during his visit.
"I made a decision and I told coach Beaty," Hunt said. "He was fired up. We were all in the room meeting together."
Kansas quarterbacks coach Garrett Riley was the lead recruiter for both Hunt and Hampton. Riley targeted Hunt early in the recruiting process since he has been recruiting that area since joining Beaty's staff.
"They told me they liked how I get to the end zone and score touchdowns," Hunt said. "They said I can be a difference-maker."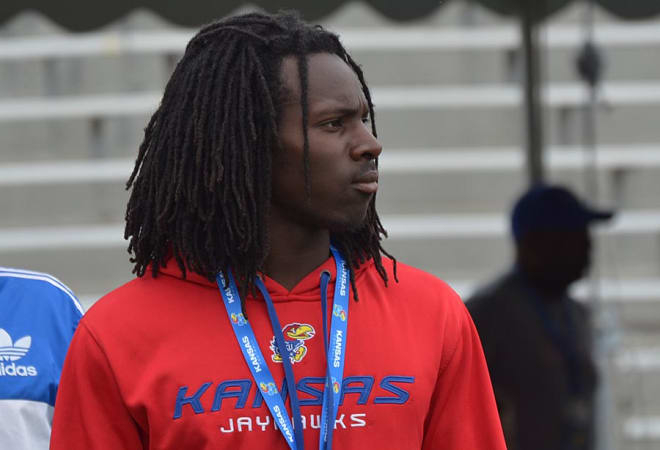 Hunt was an all-district selection in football and basketball. He has picked up several offers and received a lot of early attention from college recruiters.
He described his visit to Kansas as "everything was great" and had heard a lot about the Jayhawks program from Hampton.
"He told me it was a great environment and that he liked all the staff and players at Kansas," Hunt said of Hampton.
Hunt had a lot of options and will likely have several more. But he said he was ready to make his commitment after seeing the program up close and getting to talk with the coaching staff.
"There is a lot going through my mind," he said. "It feels great. I made my decision and that's how it went."