More depth could help the cornerbacks this season
In Kenny Perry's first two seasons as the cornerback coach he's had big challenges trying to piece together his unit. Last year he was just trying to survive and get his players through games.
That's because he mainly only used two cornerbacks all season. Brandon Stewart and Marnez Ogletree played most of the snaps in 2016.
"It is really amazing," Perry said on playing with two corners. "Stew had a lot of injuries that he had to deal with throughout the year. He played through some pain and didn't get to practice as much. Marnez was a warrior the whole year. They held up but it is shocking that they did."
Perry will go into this year looking for a better outcome in terms of overall depth. So far into fall camp he is seeing the opportunity for more players to get game action.
"The difference is last years we only had two guys," he said. "This year we have five, maybe six players we can use for four spots because you have to have guys behind them. We can't have our starters playing over 80 snaps a game that is so hard to do as a corner in this conference because they're throwing so many balls. That part we're trying to fix. I think we can, but we just have to find the depth."
Not only is the depth looking better Perry thinks they have a high ceiling when it comes to potential as the players continue to develop.
"You can see a couple of these guys if they develop they can play at the next level like some of the players here in the past," Perry said. "They have the athletic ability and speed. They are physical and they all have some type of the attributes that you want at the next level."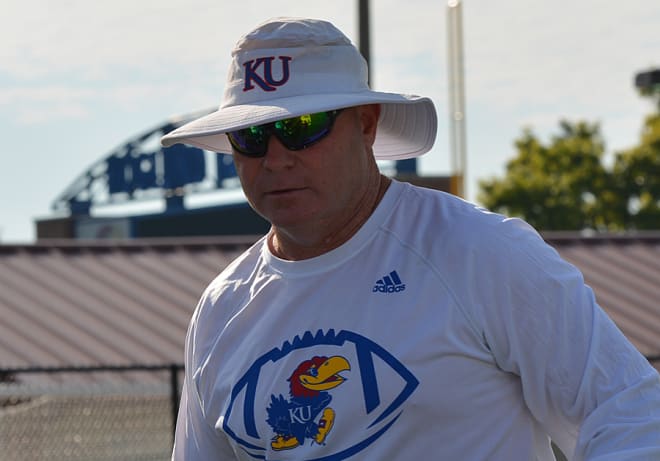 Corner candidates posses length which was plan in recruiting
The players who appear to have the early edge on cracking the two-deep look to be transfers. Hasan Defense, Shakial Taylor, and Antonio Cole have all received a lot of fall camp mentions. All three are transfers from the junior college ranks.
"Hasan being here in spring football and having that experience under him has helped," Perry said. "Shakial Taylor impresses me every day. He is very mature. He has played college football so he knows the ins and outs of how camp is going to be. Antonio has done some good things but has been a little banged up. The good thing about him is he has played corner and safety and a little bit of everything. He is a very mature kid."
Perry said returning players Julian Chandler, Shola Ayinde, and Ian Peterson are all making strides through camp. All three were with the program last year. The newest addition is Robert Topps, a 6-foot-2 corner who was highly recruited coming out of high school last year.
Looking at the make-up of the cornerback group one thing that stands out is the physical size. Many of the corners are 5-foot-11 or taller and that's something Perry said they tried to address through recruiting.
"We are definitely long," Perry said. "That is one of the things we said in recruiting we need to get. We talked about getting longer as a team. At the corner position we tried to go out and take kids that had size. When you do that you may not be as quick but you're going to be longer and there are certain balls you can play. The thing we've been trying to do is get bigger corners to play the bigger receivers in our conference. I think that will help."