Player Profile: Cody McNerney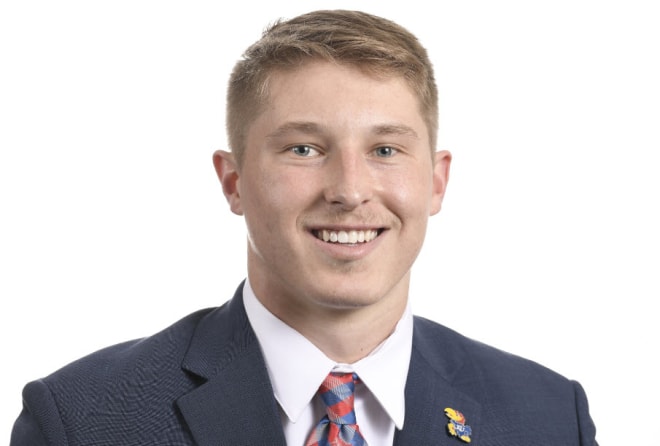 #26 Cody McNerney
Position: Safety
Height: 6-1
Weight: 200
Class: Sophomore
Hometown: Wichita, KS
High School: Collegiate HS
2019 (RFr.): Indiana State: Donned the Crimson and the Blue for the first time in his Kansas career … Coastal Carolina: Recorded one solo tackle vs. the Chanticleers … at Boston College: Saw playing time in Chestnut Hill, but did not record any statistics … West Virginia: Played against the Mountaineers in the team's Big 12 Conference season opener … Did not record any stats … at TCU: Saw playing time in his fifth-straight game for the Jayhawks … Oklahoma: Did not record any statistics in his time on the field vs. the Sooners … at Texas: Played against the Longhorns in Austin without recording any stats … Saw playing time in each of KU's next four games (at Iowa State, at Oklahoma State, Kansas State and vs. Texas Tech) but did not record any stats … Baylor: Recorded a solo tackle against the Bears, tying his season and career best.
High School: Earned a total of 11 letters including four in football, four in basketball, one in baseball and two in track & field at Wichita Collegiate HS … A three-year starter on the gridiron playing for head coach Mike Gehrer … Totaled over 3,000 yards of offense in his junior season and gained over 2,500 total yards and was the second-leading tackler for the Spartans making 77 stops … Named Second Team All-Ark Valley Chisholm Trail League wide receiver and Honorable Mention defensive back in 2015, 4A-II Honorable Mention All-State quarterback in 2016 and Second Team All-League quarterback and First Team All-League and All-State defensive back in 2017 … Helped Wichita Collegiate to two district and bi-district championships (2014, 2016), a regional championship (2014), and league championship and 3A state runner-up finish (2015) … Also a four-year starter in basketball where he was a two-time First Team All-League member (2015, 2016), Second Team All-State honoree (2016), All-League MVP (2017) and First Team All-State honoree (2017) and helped his team to a 3A state runner-up finish (2015), 4A-II state championship (2016) and a fourth-place finish at the state tournament in 2017 … A member of the sixth-place 4x400-meter relay team at the state track meet in 2016.
Personal: Son of Allison and Jim McNerney ... Has three siblings: Jim, Tom and Valerie ... Plans to major in finance.