Player Profile: Corione Harris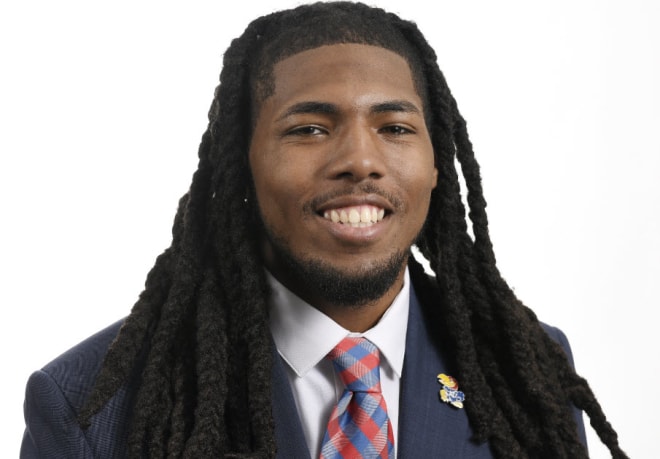 #2 Corione Harris
Position: Cornerback
Height: 6-1
Weight: 180
Class: Junior
Hometown: New Orleans
High School: Landry-Walker
2019 (So.): Indiana State: Turned in a pair of tackles in the season opener … Coastal Carolina: Started at cornerback against the Chanticleers … Did not record any statistics … at Boston College: Recorded three total tackles (one solo, two assisted) in Chestnut Hill … West Virginia: Made his third-straight start of the season for the Jayhawks … Totaled three total tackles on the day, two solo and one assisted … at TCU: Recorded two solo tackles against the Horned Frogs … Also broke up a TCU pass in the end zone … Oklahoma: Made four solo tackles against the nationally ranked Sooners … at Texas: Started at cornerback for the Jayhawks for the sixth-straight game and has played in all seven this season … Tallied one solo tackle against the Longhorns … Saw playing time at home vs. both Texas Tech and Kansas State, but did not record any statistics … at Oklahoma State: Did not play in Stillwater due to injury sustained in the previous game of the season.
2018 (Fr.): Appeared in every game as a freshman and started nine at cornerback … Recorded 33 solo tackles and 10 assisted for a total of 43 tackles on the season … Registered one interception, seven pass breakups and one forced fumble … Nicholls: Recorded two tackles and one breakup in his first-career game … at Central Michigan: Credited with three tackles … Rutgers: Totaled three tackles in the win … Recorded his first-career interception as a Jayhawk … at Baylor: Credited with two tackles and two pass breakups … Oklahoma State: Recorded four tackles … at West Virginia: Totaled four tackles … at Texas Tech: Credited with seven tackles and a pass breakup … TCU: Recorded three tackles and a pass breakup … Iowa State: Credited with four tackles … at Kansas State: Recorded three tackles … at Oklahoma: Recorded three tackles against the Sooners … Texas: Totaled five tackles and a pass breakup.
High School: Touted as a four-star recruit, the 13th best cornerback and the sixth best player in the state of Louisiana according to Rivals.com ... Ranked No. 97 in the Rivals.com Top 100 ... Played for head coach Emanuel Powell at Landry-Walker HS ... Led LWHS to a 13-2 record and the Louisiana Class 5A state championship in 2016 ... Helped guide the Charging Bucs to the playoffs again in 2017 and an 8-4 overall mark, playing both quarterback and cornerback.
Personal: Son of Dwanne Kent ... Has one sister, Dwannta Kent ... Plans to major in communications ... Played at the same high school as current KU safety Mike Lee ... Chose Kansas over offers from Arkansas, Auburn, Florida, Georgia, Indiana, Iowa State, LSU, Ole Miss, Mississippi State, Oklahoma, Texas, Texas A&M and West Virginia.