Tchangam plans to announce college decision on Friday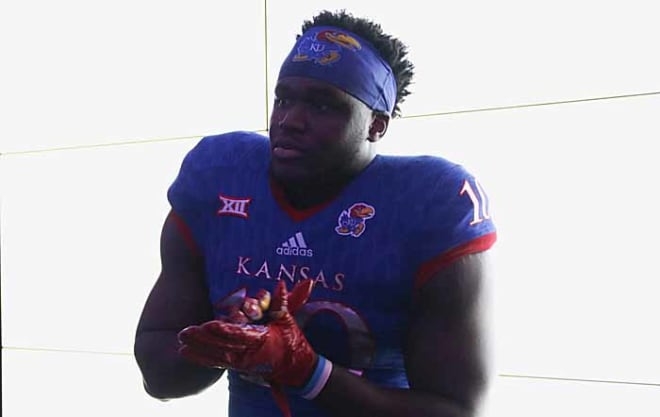 The recruiting is starting to wind down for Alex Tchangam. The defensive end from DeAnza College has taken visits to Kansas and Colorado.
His most recent trip was to Lawrence last weekend. After the visit Tchangam said he would take one last official visit this coming weekend. But he has confirmed to Jayhawk Slant that he will not take any more visits and plans to announce his decision on Friday.
It looks like a two-team race between the Jayhawks and Buffaloes for Tchangam.
"My visit was great I loved the school I loved the atmosphere and most importantly the coaches were great," Tchangam said of his official visit to Kansas last week. "The coaching staff was awesome I had a great connection with every coach. I spent most of my time with the defensive coaches and the head coach."
Tchangam was hosted by Kansas defensive lineman J.J. Holmes and the two connected on the visit. They are both originally from the southeast so they had something in common.
"My player host was big JJ," Tchangam said. "He is a fun guy to be around. I grew up in Georgia and he grew up in Florida we had a lot of things we talked about. I liked that he was my player host."
Now Tchangam said he will talk with his family this week before making his final decision. Both staffs are expected to visit him before he announces his college choice.
Tchangam had 57 tackles and 16 tackles for a loss this season. He was voted first team, all conference.