Texas safety talks Kansas, will return for an official visit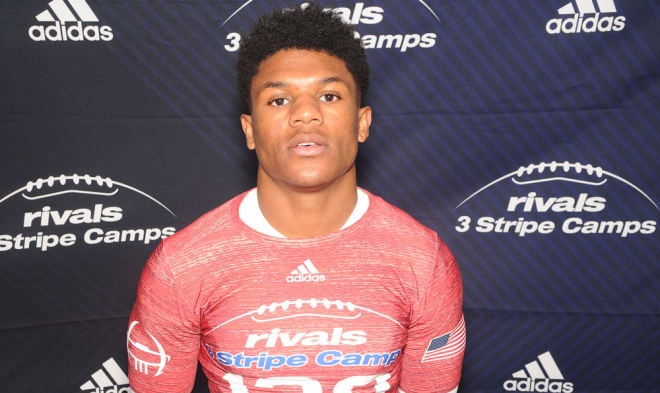 Last weekend the Jayhawks got a visit from Miles Oldacre who is one of the top uncommitted safeties in Texas.
Oldacre, from Klein Oak High, took in his first game at Kansas and had the chance to meet with different members of the coaching staff.
"When I went up there everything was great," Oldacre said. "I liked all of the facilities and they're only improving. They are building more to make them better. I got a chance to meet a lot of the coaches and had good conversations with all of them."
Kansas special teams coordinator Joe DeForest is the lead recruiter on Oldacre and he also met with head coach David Beaty.
"He's a great coach," Oldacre said of Beaty. "He was set back with a situation when he first got there. He's just now getting his players that he is recruiting and they're developing them. He's trying to turn the program around one day at a time."
Oldacre has offers from Kansas, Tennessee, Vanderbilt, Boston College, Tulane, and several Ivy League schools including Harvard, Yale, Penn, and Columbia.
He liked his initial visit to Lawrence enough he confirmed will take an official visit to Kansas on Dec. 8. One of the things that stood out to him were the plans he saw as part of Raise the Chant campaign.
Kansas is in the middle of raising $350 million in which $300 million of that will be used on a new indoor facility and renovating Memorial Stadium.
"They told me how they are expanding their football complex and the stadium as well," Oldacre said. "They have a great weight room that they added on to. They said they are building a new indoor facility that will be only for football. They already have good facilities and they are making them a lot better."