2018 DE Emery lands offer from Kansas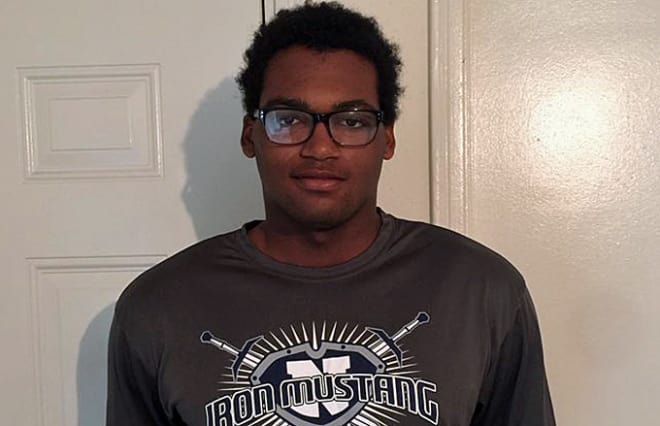 Miles Emery will be one of the top defensive line prospects in the 2018 Kansas class. At 6-foot-5, 235 pounds he shows good athletic ability on film. He leads Blue Valley North in solo tackles and has also recorded seven sacks and five tackles for a loss.
Kansas defensive coordinator watched Emery play two weeks ago and the Kansas staff invited him to the TCU game on Saturday.
"It was my first time being there and it was an amazing experience seeing the locker and the players," he said. "I enjoyed talking to coach (Michael) Slater and he was the one showing me around."
Emery also got a chance to meet with Kansas head coach David Beaty who extended a scholarship offer to the junior.
"I talked to some of the other coaches," Emery said. "I talked to the defensive coordinator (Bowen) and the head coach Beaty."
Emery was also an EKL honorable mention selection in basketball for the Mustangs.