Mitchell Robinson has the tools to be a big time difference maker
For Mitchell Robinson, the 7-foot-0, 220-pound center from Chalmette (LA) High School, his path to a very bright and successful NBA career was set long ago. It should also be said that, Robinson, the No. 8 ranked player in the 2017 class, took the road less traveled before arriving at his current destination, which is back home in Louisiana.
Robinson, a five-star prospect, averaged 20.9 points, 13.6 rebounds, 8.1 blocks and two steals per game during his junior season at Chalmette (LA) High School. A one-time Texas A&M commitment, Robinson also recorded eight triple doubles in 2015-16, while racking up all-state and all-metro accolades on his way to leading the Owls to a 23-8 record and their second trip to the postseason since 2007.
In leading Chalmette (LA) High School to the semifinals of the state tournament as a senior, Robinson averaged (according to Maxpreps.com) 25.7 points, 12.6 rebounds, six blocks and 1.8 steals per game.
Instead of opting to sign with a blueblood out of high school, Robinson made the decision to sign a National Letter-of-Intent with Western Kentucky. At the time, his godfather, Shammond Williams, was an assistant coach on the staff and it looked like the perfect match – a no-brainer for both Western Kentucky and Robinson.
However, since signing with Western Kentucky, much has changed for both Robinson and the Hilltoppers. In early July, Shammond Williams made the decision to resign from Western Kentucky. With his godfather no longer a member of the coaching staff, Robinson ultimately made the decision to leave school, request a release, which he received and begin the process of looking for a new school to call home.
Not surprisingly, the process of finding a new school to call home is officially underway for Robinson. This past weekend, it was reported that Robinson was on LSU's campus and was set to sign with the Tigers.
Early on Monday afternoon, Robinson told JayhawkSlant.com that the reports going around Twitter about signing with LSU were false.
"No, it's not true," Robinson told JayhawkSlant.com.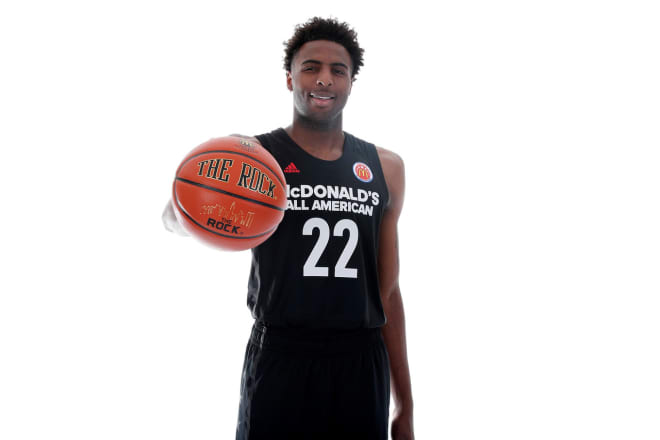 In fact, not only did Robinson not sign with LSU, at least not yet, he's scheduled to take another visit this upcoming weekend.
According to the 7-foot-0, 220-pound big man, a visit to Kansas will take place this weekend.
At this time, it's not yet known if any additional visits will take place following his time in Lawrence.
"Yeah, I take a visit (to Kansas) this weekend," said Robinson. "Yeah, I'm hoping to get to Kansas this weekend for a visit. That's my plan right now."
There's absolutely no doubt that Mitchell Robinson would be welcomed with open arms by Bill Self, his staff and the entire University of Kansas men's basketball program.
With the loss of Evan Maxwell and Jack Whitman, KU's frontcourt of Billy Preston, Udoka Azubuike and Mitch Lightfoot, to put it kindly, is extremely thin upfront.
Unless its reported otherwise, most are of the opinion that Robinson, who attended summer school at Western Kentucky, would be forced to sit out and redshirt the 2017-18 season due to transferring from WKU.
Should Robinson be forced to miss the entire 2017-18 season, its highly unlikely that, being a projected lottery pick, he'd return following his redshirt year.
However, let's assume, at least for the time being, that he receives a waiver that would allow him to play the entire 2017-18 season.
With Lagerald Vick, Devonte' Graham, Sviatoslav Mykhailiuk, and Malik Newman leading the backcourt, along with Preston, Azubuike and Lightfoot working down low, Kansas is already considered one of the nation's top teams heading into the season.
However, adding one of the nation's most coveted prospects in the 2017 class, an elite player on both ends of the court, to one of the nation's top college basketball programs, has the potential to spell trouble for those in KU's path this season.
Winners of 13-straight Big 12 regular season championship, Kansas should be the favorite to win its 14th-straight championship this upcoming season, and with one of the nation's top backcourts, if not the top backcourt, Kansas is one big man away from distancing itself from the rest of the contenders.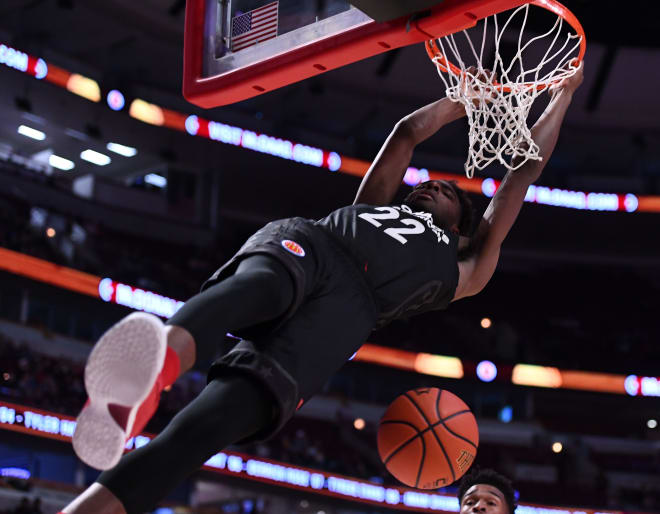 Offensively and defensively, Robinson is a scoring machine down low that can pound the glass, steal you extra possessions with his ability to grab double-digit rebounds, protect the rim and, in time, would emerge as a real presence in the paint for Kansas.
With Robinson and Udoka Azubuike, the 7-foot-0, 280-pound center from Lagos, Nigeria, protecting the pain for Kansas, the Jayhawks would be as complete as any team in college basketball next season.
Not many teams, if any at all, would be able to match Kansas in the backcourt or in the paint.
While Mitchell Robinson does have the potential to greatly impact KU's season, the dream is far from becoming a reality.
First, Robinson will need to visit Kansas, which is expected to take place this weekend. During his visit, Self and his staff will need to convince the elite big man that Kansas is the one and only option.
If Kansas, with Self leading the way, can seal the deal with Robinson this weekend, the Jayhawks will move one step closer to welcoming in the No. 8 ranked player in the 2017 class.
Now, should Robinson ultimately decide to sign on with Kansas, whether that happens immediately following his visit or at a later date, the next hurdle, and quite possibly the biggest hurdle, is determining his playing status for this upcoming season.
If Robinson isn't forced to sit out the entire 2017-18 season due to transferring from WKU, he's going to provide an immediate impact from the minute he steps on the campus of his choice.
Looing back at his junior and senior year, Robinson (according to Maxpreps.com) appeared in 66 games. During those games, he averaged 22.8 points, 12.6 rebounds, 6.9 blocks and 1.6 steals per game.
There's absolutely no doubt that Kansas is a legitimate Final Four contender this season. With a roster that features the likes of Marcus Garrett, Vick, Sam Cunliffe, Graham, Mykhailiuk, Newman, Preston, Azubuike and Lightfoot, the Jayhawks are a serious threat to make it all the way to San Antonio, Texas, site of this year's Final Four.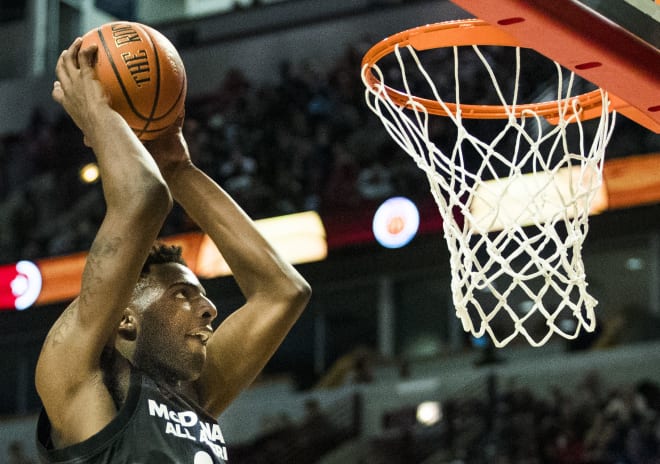 Now, if five-star big man Mitchell Robinson is added to KU's current roster, and he's immediately eligible to play, the expectations will be as high as any expectations Self's team has faced in recent memory.
With Mitchell Robinson in play, the rest of the Final Four/National Championship contenders will be forced to look up at Kansas when the journey begins.