Nick Bolton visits Kansas, two more visits coming before decision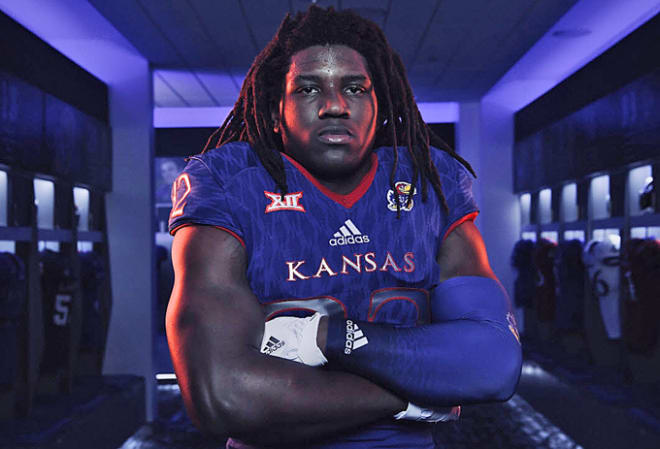 Nicholas Bolton is preparing for a busy week. Last weekend the three-star linebacker from Texas took his official visit to Kansas and this week is getting ready for two more trips.
Bolton was committed to Washington and decommitted last fall. That has opened the door for new opportunities and the Jayhawks got his first official visit.
"One thing that stood out was how sincere the coaching staff and players were," Bolton said. "They are about building relationships further than the walls of the football complex."
Two years ago the Kansas coaches held a football camp in Texas. Bolton got a chance to work with Todd Bradford who was the linebackers coach. They started a good relationship after the camp and stayed in contact.
Last week it was announced Bill Miller was joining the Kansas staff from Florida State as the new linebackers coach. Bolton used the visit last weekend to get to know Miller more.
"Coach Miller is a heck of football coach," Bolton said. "He is very smart when it comes to knowing the ins and outs of the game. He will develop the linebacker core there very fast."
Bolton said he still spent a lot of time around Bradford who will now coach the safeties. He also mentioned Cassius Sendish, who is a GA on David Beaty's staff and former player.
"The staff is top of the line and I feel like they could turn Kansas around," Bolton said.
The recruiting isn't going to slow down for Bolton this week. The Kansas coaches are expected to be at his home this evening. He will take a late-week visit to Louisiana Tech on Thursday and go to Missouri from there.